We don't recommend aluminum carburetors and here are some of the reasons why;
Corrosion: Even though the passageways in the carburetors are mostly lined with thin brass tubes, they are surrounded by unprotected aluminum. Corrosion will grow on the insides of the passageways. Air-bleeds in particular.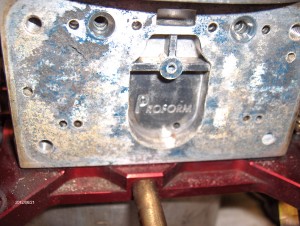 The carburetor in the picture has only one season of running pump gas.  Notice the corrosion from poor fuel quality and ethenol.
Heat Wicking: There have always been problems with heat wicking in aluminum carburetors. It can work to your advantage in certain situations but it can also cause problems. The aluminum carburetor body is the cause for increased icing and heat related problems like vapor lock. Both problems have been compounded by the addition of Ethanol to fuel.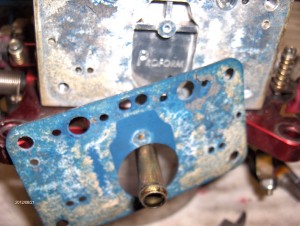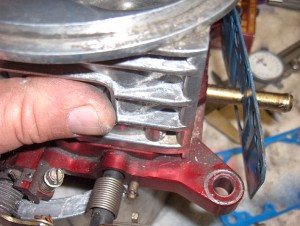 Notice the exterior of the carburetor corroding also from humidity.
Fuel and Fuel Additives: Another strike against Ethanol is its tendency to corrode and give poorer fuel efficiency. In W.O.T. operations with high charge temps or high cylinder pressures where Ethanol can really perform as a fuel, they vary under normal driving where environmental conditions, like high humidity, can affect the performance.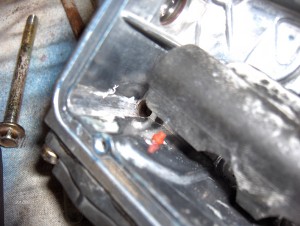 Even though aluminum carburetors can perform under many circumstances, the problems with fuel and additives cause many problems. Especially with fuel additives. When cars sit with fuel in the carburetors, it creates the optimum opportunity for corrosion.  Then when you have a vehicle that is not being driven frequently with fuel in the carburetor, it is about the worst thing you can do and almost guarantees that you'll have related problems. Corrosion can be a difficult and costly repair.
If you have questions about your aluminum carburetor or questions about problems you may be having, please call us at 636.294.9366.
Ross Carburetors
 specializes in custom rebuilds and restoration on all types of carburetors. They have been providing top-level service and production to customers since 1994.